If you make $100,000, your struggling!!!!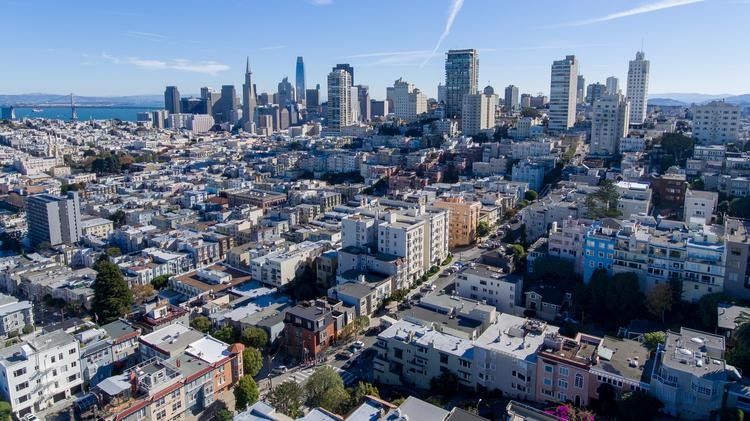 IN THIS ARTICLE
By Hannah Norman  – Digital Producer, San Francisco Business Times 2 hours ago
The federal government is well aware of the steep prices Bay Area residents pay when it comes to just getting by.
For four-person households in San Mateo, Marin and San Francisco counties, the threshold for "low" income housing bumped up to $117,400 per year according to the U.S. Department of Housing and Urban Development's latest definition, the East Bay Times reports. That's just below the median family income of $118,400, reports HUD.
HUD's 2018 brackets consider households making $73,300 per year in those three counties as "very low" income, and $44,000 as "extremely low."
Alameda and Contra Costa counties are not far behind, with a low-income threshold of $89,600, according to HUD.
These HUD limits reflect rental and home prices that have ballooned out of control. For many, this means working around the clock to make ends meet. A minimum wage worker in San Francisco, for example, would need to clock over 200 hours per week to afford a 2-bedroom apartment at HUD's fair market rent, according to a recent National Low Income Housing Coalition report.
And to afford a coveted median-priced home in San Francisco — calculated at $1.6 million by the California Association of Realtors — a family would need to rake in $333,270 a year.
As such, affordable housing and homelessness were both key issues in San Francisco's heated mayoral race, which mayor-elect London Breed won earlier this month by a narrow margin over chief competitor Mark Leno. During the campaign, Breed told the Business Times that her central policy goals include protecting and enlarging San Francisco's affordable and rent-controlled housing stock, as well as continuing Mayor Ed Lee's commitment to build 5,000 units per year.
"I will be fearless in my implementation of bold, creative solutions, tackling our most pressing challenges: housing, homelessness and public safety," Breed said. "I want to create a city where everyone can succeed, no matter who you are or where you come from."
The ripple effect of these crippling housing prices can also be seen as Bay Area residents seek out cheaper cities, with top destinations including Sacramento, Seattle and Austin.